I thought it would be fun to round up my favorites in books, podcasts, and shows for each month. Here is what I was reading this month…
The Last Mrs Parrish
Talk about a thriller. This book was a page turner from start to finish. I was sucked into the characters, the plots, trying to guess all the twists and turns. I could not put this book down. It is one of my favorite books that I have ever read and will be recommending it to anyone who will listen. I am not big on thrillers but this book is a page turner. I wanted to know how it ended, I needed to see what happens throughout the book with the characters. If I had to put the book down to cook dinner I would be wondering what was going to happen next. I highly suggest this book.
Its Not Supposed to be this Way
I think we all go through major life disappointments. This is such a great book and Lysa does such a great job of just laying it all out there. You can feel the raw, you can feel the real. You can sense the mistakes and the real life, I like how she mentions as she is going through some of the biggest hurts as she is in the middle of writing this book. It's raw. I love how she talks about God giving her more than she can handle, and the fact that God does give you more than you can handle (WHOA! She blows up that statement) but God will always be there to comfort and guide you. I LOVED this book and I know that I will be returning to reading this book throughout my life. Such a great reminder. I love the prayers at the end of each chapter and the recaps too. She gives you a lot of great thinking and talking points as well. This book is so wonderful!
The podcast episodes that I love and would recommend are…
Well I LOVE Lysa TerKeurst and I loved her on the Happy Hour with Jamie Ivey. You should check out this episode.
Another favorite podcast episode from the month came from the Happy Hour and it featured Susan Seay. This podcast was all about raising kids and teenagers, how to have a life giving home and how to reach our family in the middle of everything. I loved this episode and I love how candid Susan is about how hard it can be to be a mom, yet how she and her husband communicate and talk things out.
I also love Jesus Over Everything. I listen to this Podcast each morning in my classroom before school starts. What a great way to settle into the day and focus my thoughts. One of my favorite episodes from the month was an interview about using your imperfect house to welcome people in.
And these are the shows that I have been watching…
Brandon and I have been watching Parks and Rec. We have never seen this show but if you love The Office you will love this! Andy is my favorite! We have watched five seasons this month alone!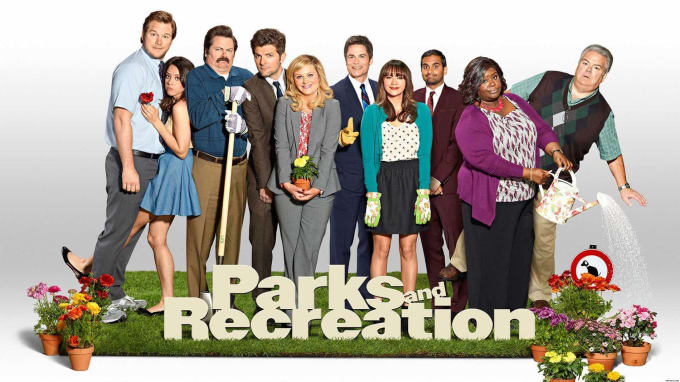 We have also been watching Celebrity Big Brother. Maddi and Guy love this show too.
What have you been watching, reading or listening too? What books are your must reads? Thanks for reading!
-Jenna